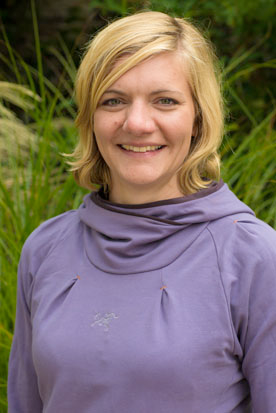 Arc'teryx Equipment, the company known for its leading innovations in premium high performance outdoor products, is further building up their European team. Filling a new position as an integral role of the European brand marketing team, Katharina Habermann takes over the new position of the European PR and Communication Specialist.

Arc'teryx has been growing rapidly during the last 14 years, Europe being one of the strongest drivers of this success. The recent growth in the Marketing teams in Europe is as a direct result.
Filling a new role to lead PR in Europe, Katharina Habermann joins the Arc'teryx marketing team with a a strong background in communications to help build on the company's growing brand awareness. She is based in Switzerland and reports to European Marketing Manager Tanja Kulkies. The 34 years-old German is a graduate sports scientist and has worked for 5 years at Mammut Sports Group AG as Public Relations Manager and 3 years at adidas AG as Global PR Manager Outdoor before joining Arc'teryx. Her first contact with the Canadian brand was an internship at Arc'teryx's PR agency, KGK, during her university time.
Tanja Kulkies, European Marketing Manager at Arc'teryx commented: "I feel honored to have such a strong leader for our communications team in Europe. Kathi is a very positive character, a committed climber and skier and brings immense expertise in PR and marketing to the team. She will be a key asset in leading our European PR agencies and implementing our global communication strategies throughout Europe."